Asheville, North carolina
Spring Plant Sale
April 26 + 27, 2019
Brought to you by the Blue Ridge horticulture Association
Annual Plant Sale
Growing in the Mountains
Asheville's first big plant sale of the season! Growing in the Mountains is sponsored by the Blue Ridge Horticulture Association of local, family-owned nurseries in the Southern Appalachian and Piedmont bioregions.
Dates:
Friday, April 26th: 9am to 5pm
Saturday, April 27th: 9am to 5pm
Location: WNC Farmers Market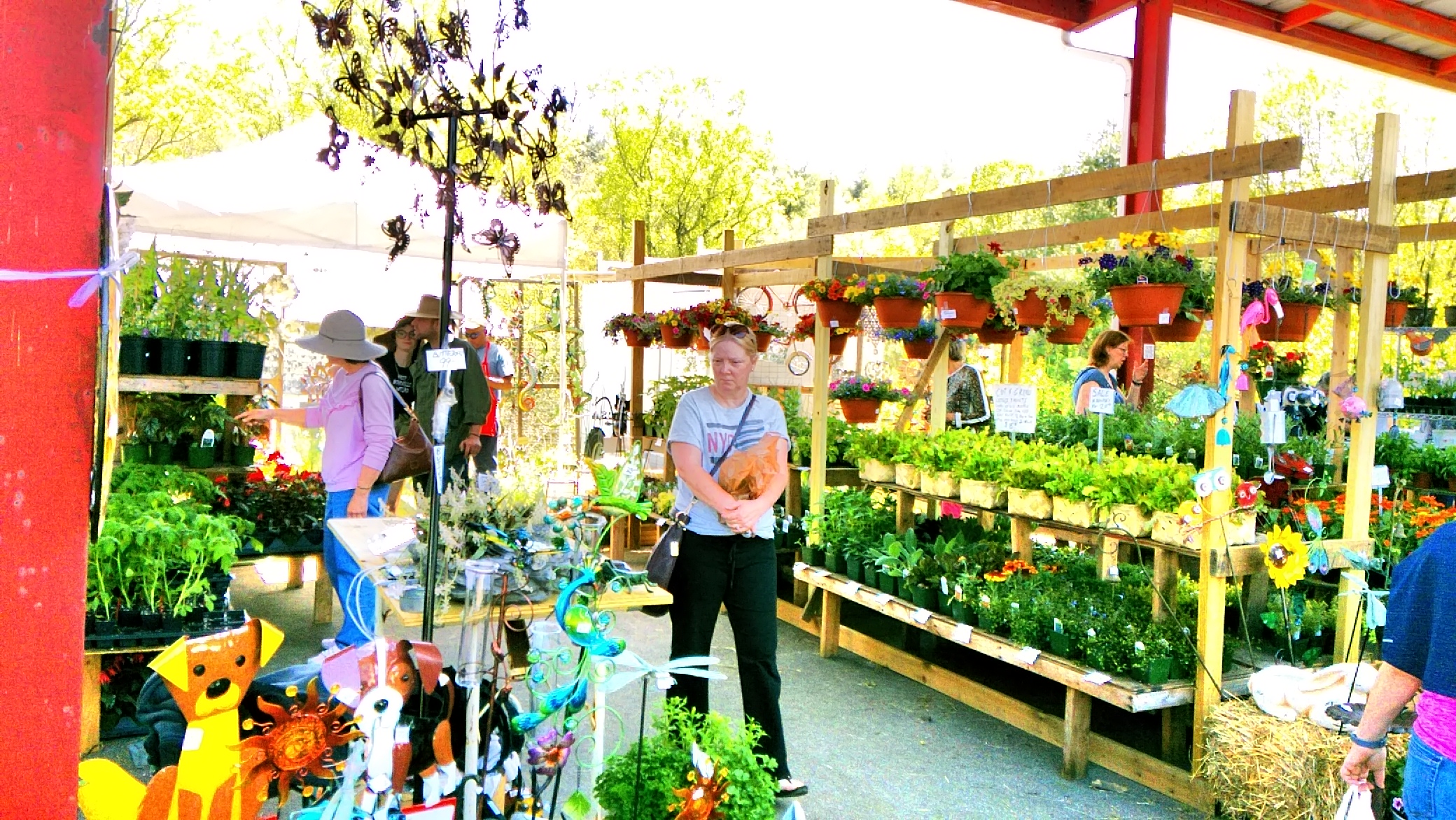 Vendors
Nurseries and Products
The Spring Sale is our biggest event of the season, featuring dozens of specialty nurseries from the Carolinas and Eastern Tennessee, offering:
Vegetable and herb starts

Flower starts

Berry bushes

Trees

Shrubs

Edible plants

Ornamental annuals and perennials
A+ Nursery
Appalachian Seeds
Appledoorn Landscape Nursery
Barry Farms
Big Frog Nursery
Big Pine Native Gardens
Blue Heron Farm
Carolina Wild
Colonial Acres
Finally Farm
Flatlanders Peak Flower Farm
Gardens of the Blue Ridge Inc
Hawkins Nursery Inc.
High Country Nursery
Hog Back Ridge Herb Farm
Mountain Mist Nursery
Mr Maple
Mystic Farm
Oliver Organiks
Pangaea Plants
Pfleger Pfarms
Red Wing Farm
The Hickory Nut
Useful Plants Nursery
Wildbud Natives
Wildwood Herbal
Location
WNC Farmers Market
The WNC Farmers Market is centrally located in the region and provides ample parking.
Address:
570 Brevard Rd
Asheville, NC 28806